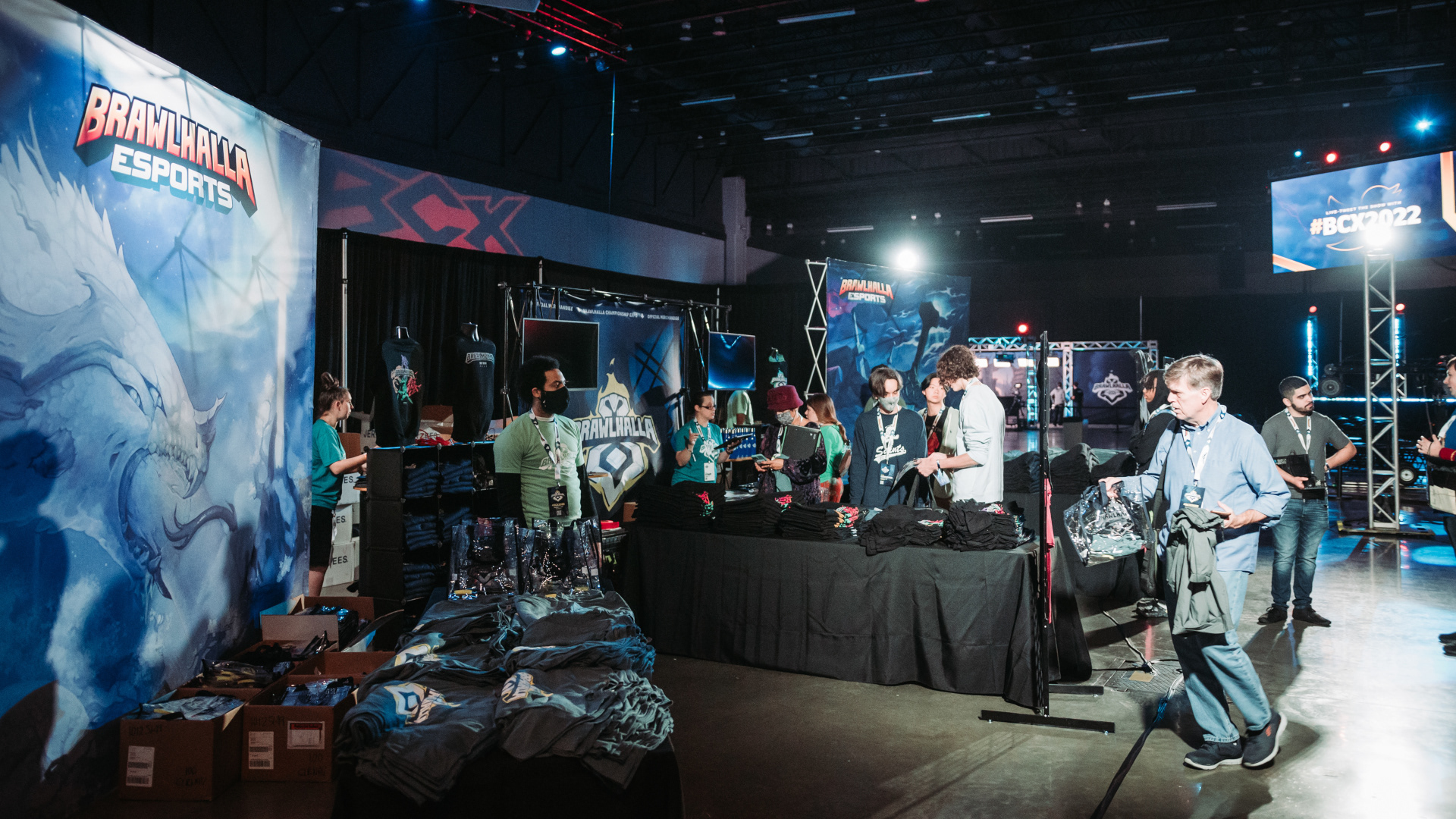 Official Brawlhalla Merch
Brawlhalla is teaming up with The Yetee, SPIF, and InsightCousa to bring you awesome Brawlhalla merchandise!
InsightCousa: insightcousa.com/pages/brawlhalla
The Yetee: theyetee.com/collections/brawlhalla
SPIF: spif.space/spifxbrawlhalla
Check out the brand new merch revealed at #BCX2023!
InsightCousa has partnered with Brawlhalla to bring you awesome Brawlhalla Apparel, featuring customized esports jerseys, premium casual joggles, event tees, accessories and more.
Order today by visiting insightcousa.com/pages/brawlhalla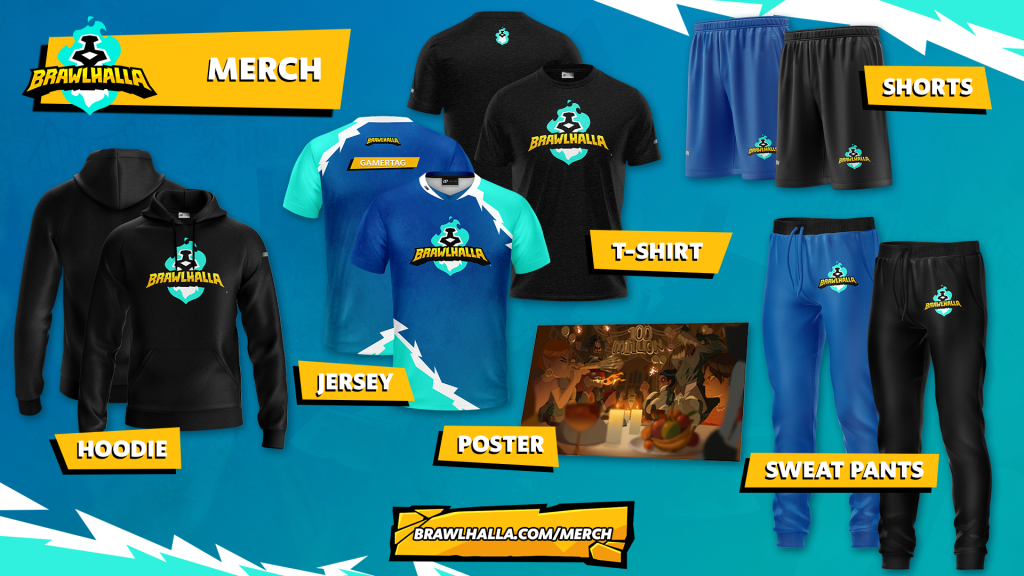 The Yetee has two longsleeves featuring Azoth & Volkov, a new hat, and a Miami Dome Tote perfect for putting your Legend pins on. All previous Brawlhalla items have also been restocked!
Visit theyetee.com/brawlhalla to check out all of their merch.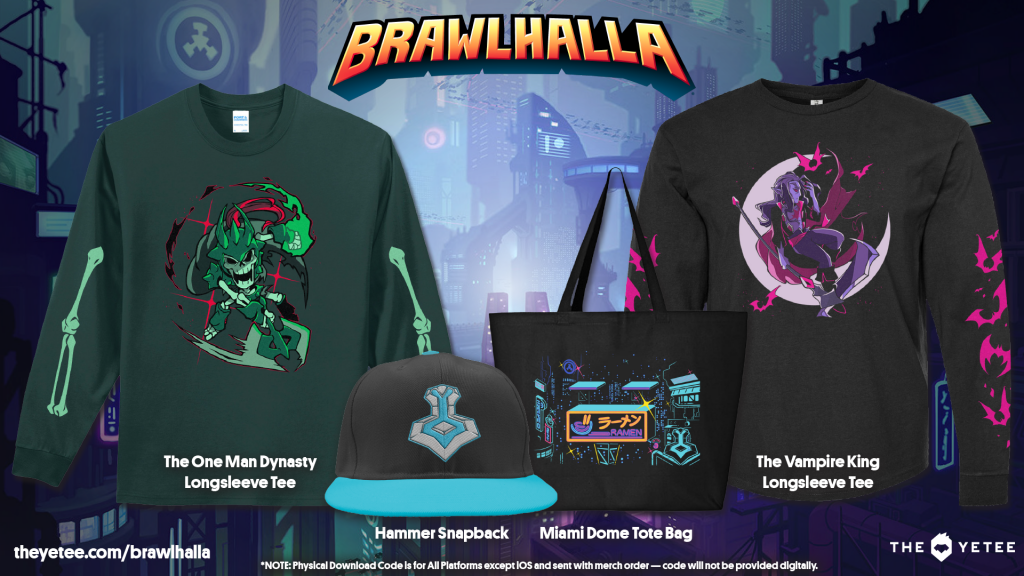 Brawlhalla has teamed up with Spif, featuring a shirt and crewneck!
Get your Brawlhalla merch now at spifspace.com/brawlhalla.
To catch the latest Brawlhalla news and content, be sure to follow us on Twitter, Twitch, Facebook, YouTube, Instagram and Discord!