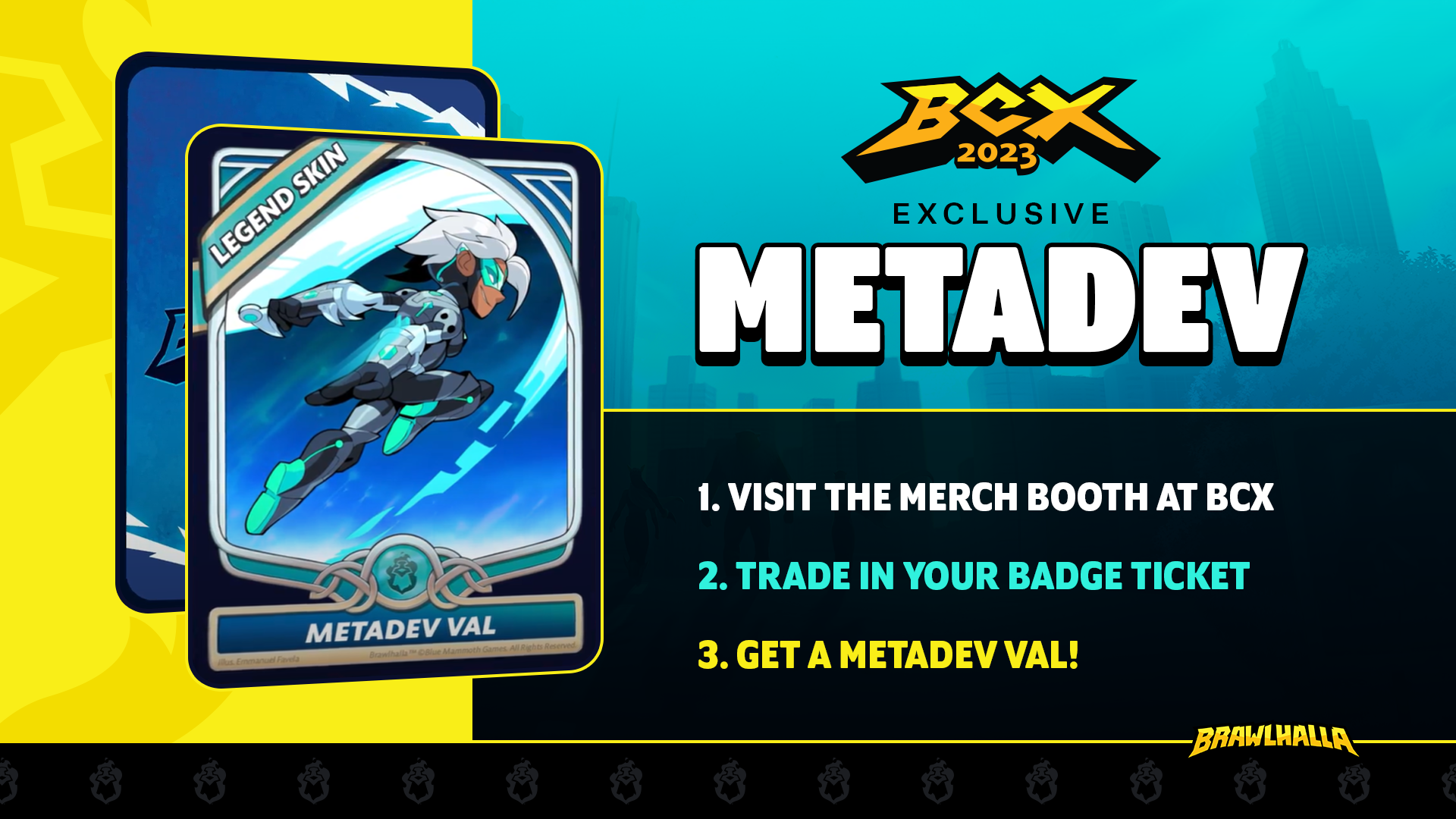 #BCX2023 has kicked off with a MBFC style bang! Val is the 2023 Metadev!
If you are in attendance pick up your Metadev Val card at the Merch Booth Saturday or Sunday.
Play Brawlhalla for free now! https://brawlhalla.com/play.
To catch the latest Brawlhalla news and content, be sure to follow us on Twitter, Twitch, Facebook, YouTube, Instagram, Discord, and TikTok!