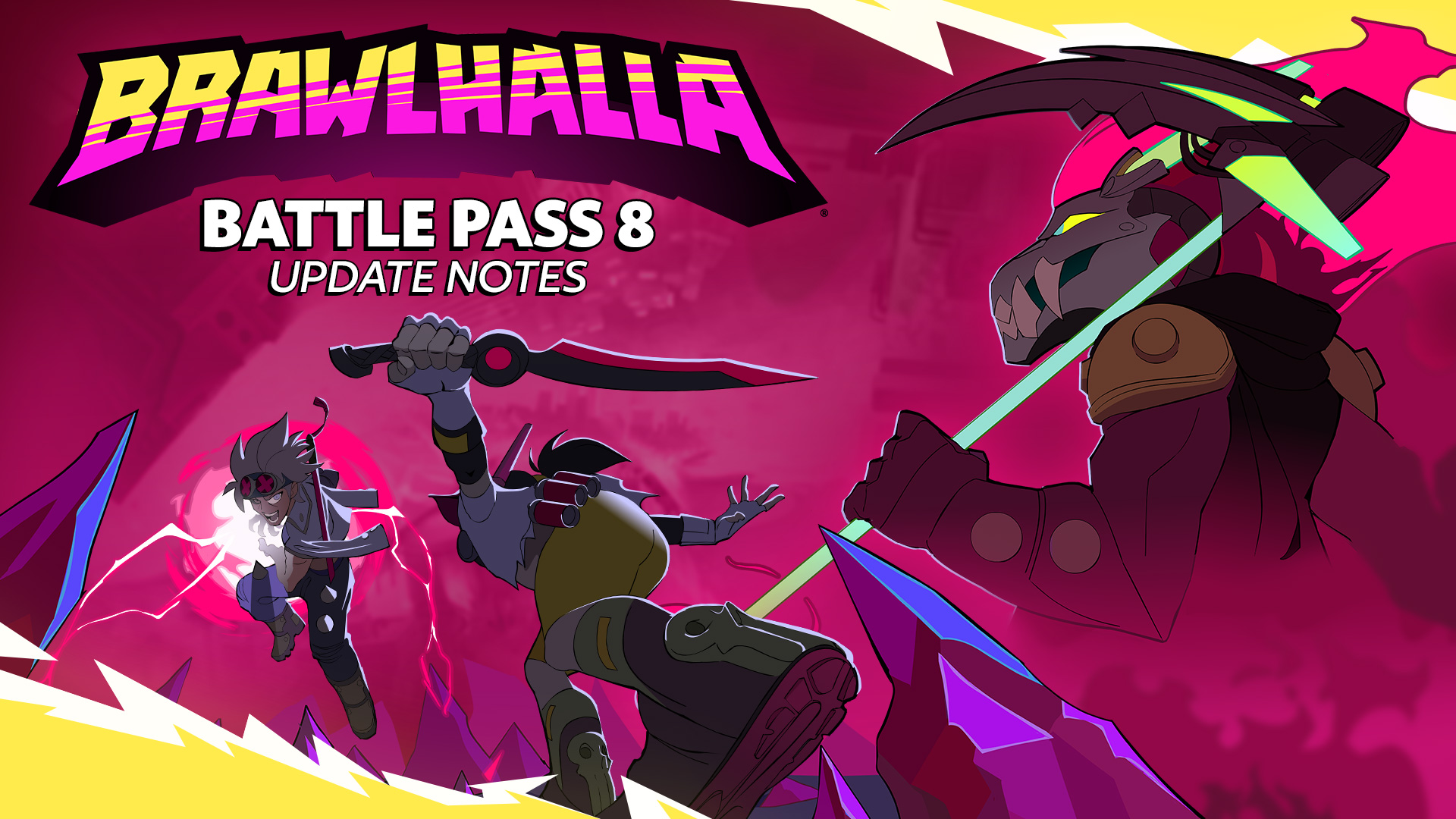 Battle Pass 8, Mako Saves the Ocean, and New Test Features! – Patch 7.11
Descend into Terminus for an all new Battle Pass Season! When a shady biotech company, THNX starts performing Darkheart experiments on Legends from different dimensions, several test subjects break free to fight back! Join Petra's resistance fighters – the Incarnates – and fight through the Battle Pass missions to claim all 85 tiers of rewards.
Brawlhalla is also participating in Green Game Jam 2023 by hosting "Mako Saves the Ocean"! All proceeds of the new "Deep Sea Sightseeing" Emote benefit Oceana – a charitable organization dedicated to protecting and restoring our oceans on a global scale.
Patch 7.11 also includes a balance pass, new Test Features, game improvements, and bug fixes.
To celebrate the totally radical release of Teenage Mutant Ninja Turtles: Mutant Mayhem in theaters, all TMNT items in Mallhalla will be on sale starting August 11th and all through the weekend! 
Pack your backpack and lunch bag because we're celebrating the Back to School season starting next week, on August 16th.
To catch the latest Brawlhalla news and content, be sure to follow us on Twitter, Twitch, Facebook, YouTube, Instagram, Discord, and TikTok!

To protect the other realms from Darkheart's unpredictable power, the gods have folded the one place where it is found into its own pocket dimension – Terminus. 
Some inhabitants of this dangerous realm see an opportunity to harness the Darkheart to their own ends. THNX is a mysterious biotech company that has taken Legends from different dimensions to experiment on them. 
But many test subjects have escaped, broken out, and banded together to form The Incarnates – a street gang headed by their fearless revolutionary leader, the Street Sovereign herself, Petra!
Battle Pass Season 8: Terminus features 6 all new Skins for the Incarnates: Petra, Xull, Hattori, Orion, a Progression Skin for Tezca, and an animated Epic Skin for Mordex. This is the most new Skins available in a Battle Pass season!
Level up the Darkheart Excavation Podium to see how THNX's operations and The Incarnates' resistance have changed Terminus. 
Battle Pass Season 8 also features:
85 Tiers of new content including Avatars, Emotes, Sidekicks, Emojis, Weapon Skins, UI Theme, Loading Frame, and 6 new Skins!

A free track extending through all 12 weeks of the Battle Pass.

Weekly Missions available to all players.

A new Weapon set – Cyber Myk – based on the new Live Action Orion Skin's Weapons. 

A purchasable Gold Track with additional exclusive rewards like the new Darkheart Excavation Progression Podium.

2 new Maps – Terminus for FFA and Small Terminus for 1v1. Featuring animated backgrounds!

New Brawl of the Week Modes.

Join Petra's resistance by completing the free track to earn the "Incarnate" Title Reward.

UI takeover featuring animated splash art of Mordex, Petra, and Hattori.

New main menu, character select, and post-game theme music.

An exclusive Avatar awaits you if you complete all Weekly missions and make it through all 85 tiers!

Exclusive Battle Pass Items
As you join the Incarnates in their fight to take down THNX and its shadowy leader, you'll find all-new Battle Pass rewards along the way. You'll find fellow freedom fighters like Live-Action Orion, tag the walls with Graffiti with a new Emote, and brave the dangerous streets with a new UI Theme and Loading Frame. 
All Incarnates are automatically granted access to the Battle Pass track to unlock Colors, Avatars, Emotes, Emojis, an animated Sidekick, a Weapon Skin, and a Title Reward. 
Unlocking the Gold track grants access to an even greater amount of rewards and also contains boosters to unlock rewards even faster. Gold Track rewards also include the Corrupted Blood Tezca Progression Skin, Darkheart Excavation Progression Podium, Haruto Sidekick, Darkheart Metamorphosis  KO Effect, Mammoth Coins, animated Emojis, and much more!

Brand New Missions for Battle Pass
Battle Pass Season 8: Terminus includes new missions to complete!
All players are granted access to all the Weekly Missions!

Daily, Weekly, and General missions are available throughout the season.

Earn Battle Gems by completing missions to earn rewards!

Battle Gems measure a player's progress toward the next reward tier.

Unlocking the Gold track will grant boosters for more opportunities to earn Battle Gems and rewards.

Earn Battle Gems to Level Up 
Each week, new missions unlock new opportunities to earn more Battle Gems while still allowing previous missions to be completed. 
Battle Gems are earned by completing missions in matchmaking games except for Brawl of the Week.

Players can get even more Battle Gems just by playing Brawlhalla. Any matchmaking game rewards Battle Pass XP that advances the "Earn Battle Pass XP" mission.

Completing the mission gives players Gems and a new more challenging "Earn Battle Pass XP" mission.
Incarnates can unlock over 100 new rewards during the season, so get ready to start brawling! 
Players may also use Mammoth Coins to increase progress along the track while the season is active. 
For more information, check out brawlhalla.com/battlepass.


As part of Playing for the Planet's Green Game Jam 2023, Mako is leading the initiative to help raise awareness and donations to protect and restore the world's oceans on a global scale.
Introducing the new, limited time "Deep Sea Sightseeing" Emote. All proceeds of this Emote will go to Oceana. Oceana is an international organization dedicated to restoring our oceans by winning policies in countries that govern much of the world's marine life.
Players can also unlock an exclusive Avatar during this event. Unlock the "Mako's Reef" Avatar by:
Be sure to log in to Brawlhalla during the event to claim a free Title Reward called "Wavemaker." We'll also be hosting a Charity Stream on August 18th to raise money for Oceana. Watch all your favorite Brawlhalla devs play various games for 12 hours straight, and viewers can unlock special donation incentives. The "Deep Sea Sightseeing" Emote is now available in Mallhalla!


Cowabunga! To celebrate the release of Teenage Mutant Ninja Turtles: Mutant Mayhem in theaters, all Brawlhalla x TMNT items will be on sale starting on Friday, August 11th and all through the weekend!
Sale items include:
Leonardo Epic Crossover – "We Turtles don't know the meaning of defeat."
With Casey Jones and Master Splinter by his side, this Turtle leads his team of radical dudes and is ready to show any bad guy what's up with his Twin Katanas!
Raphael Epic Crossover – "You better talk or else I'm gonna get sarcastic."
He might be seeing red but his attitude won't stop him from brawling the bad guys with his iconic Twin Sai, explosive shurikens, and skateboard.
Donatello Crossover – "Give it all you got!"
The brainiac with the tech to solve any problem, this Turtle is ready to battle with his holograms, his Scythe invented from a M.O.U.S.E.R. head, and his Bo Staff.
Michelangelo Crossover – "Cowabunga! Let's party, dude!"
This totally tubular Turtle is here to kick shell with his Nunchaku and eat pizza – and he's all out of pizza!

KO Effect
Enter The Shredder
"The deadly leader of the evil Foot Clan will take you down!"

Shredder and his Foot Clan members are ready to help you KO any opponents.
Podium
Turtle Power
"The heroes in a half shell protect this city."

Features animated FX and sounds! Players who are victorious in their matches receive an extra FX animation.

Emote
Share a Slice
"Mondo cool, dude! Pass me one!

Bonus: Players can emote nearby to pose with you!"

Grab a friend and join in on the pizza party with this new Emote!

Avatars
Krang
"The master brain from Dimension X!"
The Technodrome
"Krang's fortress on wheels."
The Foot
"The Foot Clan wants you!"
Turtle Power
"Heroes in a half shell!"

An animating Avatar that shows each of the four Turtles!
The sale begins on Friday, August 11, 2023 at 5:00am ET and ends on Monday, August 14, 2023 at 4:59am ET. 
Complete your TMNT collection with all of these mondo cool crossover items!
©2023 Viacom International Inc. All Rights Reserved.

Beware Loki's veil of illusions and use it to your advantage in this 3 stock 1v1 transforming battle! Choose one weapon each from 3 of your favorite Legends. Then, use the Weapon throw button to change forms in combat. Weapons are always equipped and cannot be picked up or thrown. First to 3 KOs wins!
Morph Game Mode

1v1

3 Stocks

First to 3 KOs wins!


This balance pass contains a number of quality of life improvements for several Signatures and setup attacks on certain weapons, while also increasing the risk for some of the most used attacks and Signatures.

Gauntlets
We have delayed the window where gravity applies to the user during Gauntlets Down Light on hit. This provides more reliable follow-up attacks, most notably when striking an airborne opponent at the attack's maximum range.
Gauntlets Down Light: Canceled gravity during the Hit Window and Recover time on hit to keep the user closer to the target while sliding off of a platform.

Greatsword
We have decreased the Time to Hit and Attack Cancel delay for two of the Greatsword's most used bridge attacks. This prevents opponents from dashing out of these strings in most situations when they are performed as quickly as possible. The Neutral Bridge from Side Opener has also received an increase to its threat coverage for more reliable use when the Side Opener was performed at extreme travel speeds.
Greatsword Side Bridge (from Neutral Opener): Decreased Time to Hit from 12 to 10; Decreased Attack Cancel delay from 20 to 18.

Greatsword Neutral Bridge (from Side Opener): Decreased Time to Hit from 17 to 15; Decreased Attack Cancel delay from 20 to 18; Increased threat coverage on the inside of the swing; Slightly increased threat coverage on the outside of the swing.

Orb
The Orb Side Light now has greater Stun to allow for more reliable follow-up attacks. This brings the input window for common Orb combos closer in line with most other weapons and grants a new combo into the Neutral Air, while also providing tighter Dodge windows for follow-up Signature attempts.
Orb Side Light: Increased Stun of the final hit from 15 to 17.

Rocket Lance
We have decreased the Damage of Rocket Lance Side Light and Down Air to slightly curb the combo damage and overall rate of damage of this weapon. The Rocket Lance Side Air now has stronger dampening on its momentum and acceleration during Recover time on miss, significantly narrowing the possible ending location for greater risk.
Rocket Lance Side Light: Decreased Damage from 11 to 9.

Rocket Lance Side Air: Greatly decreased the amount of momentum and acceleration allowed on miss.

Rocket Lance Down Air: Decreased maximum Damage of the aerial version from 18 to 17; Decreased maximum Damage of the grounded version from 19 to 17.

Spear
The Spear Down Air on miss now has less allowed backwards acceleration for more appropriate risk on this fast and long-reaching attack.
Spear Down Air: Greatly reduced the amount of backwards acceleration allowed during Recover time on miss.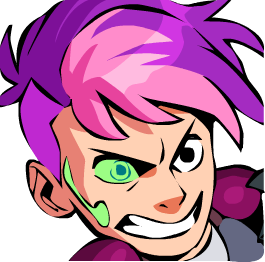 Ada
We have decreased the Minimum Charge time of Ada's Neutral Spear to bring its overall Time to Hit in line with other anti-air Signatures. This provides more reliable use both in the neutral game, and as a follow-up attack after setups like a Down Light or Side Light.
Ada Neutral Spear: Decreased Minimum Charge time from 13 to 10.
Dusk
Dusk's Neutral Orb has received a minor increase to its Minimum Charge time to maintain a Dodge window after the increase to Stun for Orb Side Light, although this still results in a tighter Dodge window overall. Some of this power lost in the neutral game has been shifted into the reward for greater Damage.
Dusk Neutral Orb: Increased Minimum Charge time from 5 to 6; Increased Damage from 24 to 25.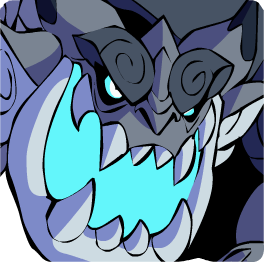 Onyx
We have decreased the Force of Onyx Neutral Cannon to better match its overall threat coverage and utility as an anti-air.
Onyx Neutral Cannon: Decreased Force from 68 Fixed/53 Variable to 68 Fixed/51 Variable.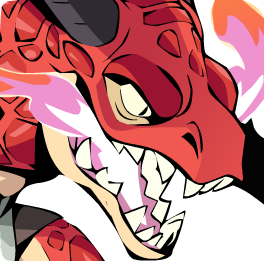 Ragnir
Ragnir's Neutral Katar now has less Minimum Charge time for more reliable use both as an anti-air in the neutral game, and as a follow-up attack from certain setups like a Neutral Light. Ragnir's Down Axe now has greater Force and sends the opponent at a more vertical angle for earlier knockouts. We have also decreased the range of Recover time on miss to better match its relatively long total commitment.
Ragnir Neutral Katar: Decreased Minimum Charge time from 11 to 9.

Ragnir Down Axe: Increased Force from 75 Fixed/51 Variable to 75 Fixed/54 Variable; Angle of knockback is now more vertical; Decreased Recover time on miss from a range of 23~28 to a range of 20~23.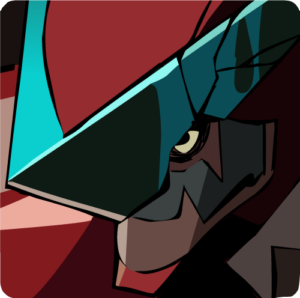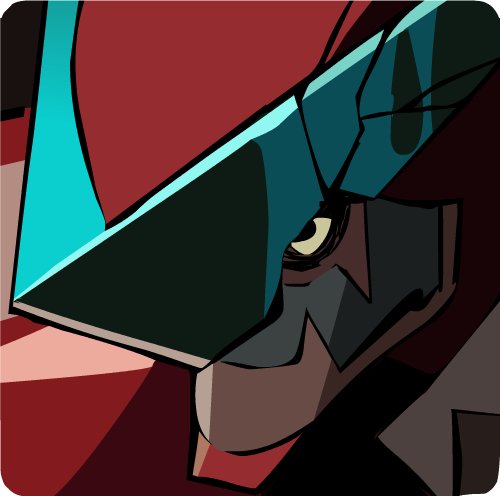 Red Raptor
We have slightly decreased the Force of Red Raptor's Neutral Battle Boots to better match its total travel distance before the final hit, as it could score knockouts slightly too early on some maps.
Red Raptor Neutral Battle Boots: Decreased Force from 50 Fixed/50 Variable to 50 Fixed/49 Variable.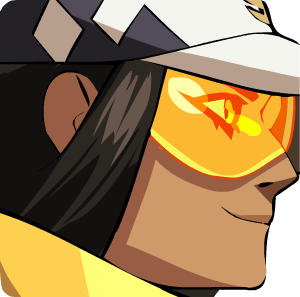 Thea
Thea's Neutral Battle Boots and Down Rocket Lance now have greater Recover time on miss to better match their fast and tricky movement.
Thea Neutral Battle Boots: Increased total Recover time from 22 to 24.

Thea Down Rocket Lance: Increased total Recover time from 22 to 24.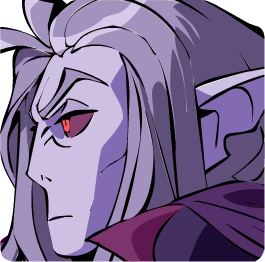 Volkov
Volkov's Neutral Axe now has greater Damage and Force to bring its reward and knockout range closer in line with other similar Signatures. We have also increased the Damage and Force for the tap version of Volkov's Side Axe to better match its diagonal angle of knockback.
Volkov Neutral Axe: Increased Damage from 22 to 25; Increased Force from 65 Fixed/59 Variable to 68 Fixed/60 Variable.

Volkov Side Axe: Increased Damage of the Tap version from 23 to 24; Increased Force of the Tap version from 65 Fixed/56 Variable to 68 Fixed/57 Variable.

We've added two new Test Features to Experimental queues. Post Hitstun Dodge Consistency makes it so players can't dash for 4 frames after being stunned, forcing a Dodge if they use the Dodge/Dash input. Two of Cassidy's Signature Attacks have been reworked, including adding a new feature to her Down Hammer! We've also made adjustments to the Backdash Buffs Test Feature.
Dash Changes
An initial backdash will no longer punish players with extra startup time, which often happens accidentally and ruins the player's intended input. Decreased startup time of Dashes while Dash dancing brings the inputs closer to the actions and lines up with the current input buffer, making them feel better to perform.
Live
Backdash startup time (from neutral): 6 frames

Forward Dash startup time (from neutral): 1 frame

Initial Dash length required (before Dashing in the opposite direction): 7 frames

Backdash and Forward Dash startup time (during dash dance): 6 frames
New
Backdash startup time (from neutral): 1 frame

Forward Dash startup time (from neutral): 1 frame

Initial Dash length required (before Dashing in the opposite direction): 7 frames

Backdash and Forward Dash startup time (during Dash dance): 4 frames
Post-Hitstun Dodge Consistency
Follow-up attacks are made more consistent across all Weapons by making Dash no longer able to get a player out of a combo earlier than a Dodge would.
The Dodge/Dash input already forces a Dodge when pressed while coming out of hitstun for 4 frames.
A special case allowing players to bypass this with a Dash using a down-diagonal input has been removed.
The Dash input is now locked out for 4 frames while coming out of hitstun.
This prevents players from being able to escape a dodgeable combo while their Dodge is down in some cases.
Cassidy Signature Rework
Cassidy gets an entirely new tool while retaining the original.
New Down Hammer changes
Cassidy will now throw her lasso and trap her opponents in it.

Bonus: Also reworked on Globox!
New Side Hammer
Charge variant will perform the original Down Hammer tornado Signature.

Uncharged Side Hammer remains unchanged.
Please share all of your feedback with us on our socials like Twitter and Discord! For more information, visit brawlhalla.com/test-features.

Gameplay
Added consistency with Battle Boots Ground Pound. Previously, it wouldn't act the same as other steerable Ground Pounds on release. Now, players need to let go of the Heavy Attack button to activate the ground pound – making it behave more similar to Gauntlets Ground Pound.
UI
The Battle Pass Track UI has been expanded to allow for more icons to be displayed on the track – including a Legend Skin's Weapons! This is to improve clarity on what items are being rewarded.

"Universal Color Scheme" has been renamed to "All Legends Color Scheme." 

"Team Emote" has been renamed to "Buddy Emote."
Art & Animation
Fixed a bug where the background of Shipwreck Falls was not animating in Experimental queues.

"Halo" Map upscaled for better resolution.
Localization
Updated localization for the Raptoodle Avatar.

UI
Fixed a bug where your Mammoth Coin inventory wouldn't update immediately after purchasing DLC Packs.
Art & Animation
Fixed a bug that made the Mongoose Emote always face to the right.
Gameplay
Fixed a bug where "hold to pause" wouldn't pause when spectating other matches.

The free-to-play Legend rotation for this week features Orion, Thatch, Zariel, Azoth, Thor, Mako, Sidra, Mirage, and Nix.
Orion – A revered warrior and champion, the mysterious armored knight uses Rocket Lance and Spear to battle his foes in the halls of Valhalla!

Thatch – The tournament is a paradise of chaos and fire for this Madman of Barbados as he brandishes Sword and Blasters.

Zariel – The Celestial, a warrior deity of Holy Justice, who abides in blessed Elysium. Zariel uses Gauntlets and Bow to take down both Demon hordes and any warrior participating in the Grand Tournament.

Azoth – Devoted acolytes bring this brilliant and ruthless lich lord to life again (and again) in Valhalla to do battle with Bow and Axe.

Thor – Finally entering the ring, Thor, God of Thunder, makes his appearance in the Grand Tournament with his trusty Hammer, Mjölnir, and his powerful Orb.

Mako – The ultimate apex predator from The Sea, Mako, with her Greatsword and Katars, aims to make fish meat out of her opponents in the Grand Tournament.

Sidra – Known for her legendary and fearless raids, the Corsair Queen is prepared to fight with her Sword and Cannon!

Mirage – An occultist, martial artist, and spy, this agent uses the powers of magic and time-travel along with her Scythe and Spear to take down her foes.

Nix – Led by a thousand year hunt, this reaper, armed with both Blasters and Scythe, has found herself a new bounty in Valhalla.